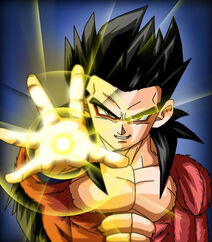 This page will be the news archive of anything that includes the
User ExtremeSSJ4
. It will contain news about him and his projects like
Dragon Ball Ultimate Saiyans
,
Spider-Man Unleashed
,
Star Wars: Breaking Bad
, etc. It also includes plans that ExtremeSSJ4 is doing. It also contains a tips, opinions and question section that anyone can edit
Coming Soon
Edit
This is a list of coming soon projects!
April 25-
Edit
The page Activation Saga was created
The episode list was posted
ExtremeSSJ4's planning on doing a God Of War Fan Fiction
ExtremeSSJ4 created the Fan GMAC Chat
April 27-
Edit
Opinions, Tips and More
Edit
Anyone can edit this page!
Questions:Edit
Example.) Why are you called ExtremeSSJ4?
Opinions:Edit